Should I use epoxy for my basement floor?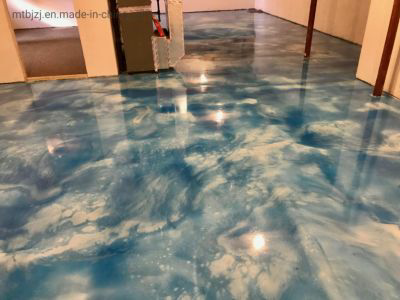 There are a few ways to protect your home's floors; one of them is using epoxy. What is epoxy flooring? Epoxy is an excellent option for repairing cracks, splinters, and other damage caused by water or moisture. It's also easy to use and can be used with different flooring materials, including concrete, wood, and porous materials like tiles to improve durability.
There are many types, including pure epoxy, epoxy acrylates, and polyester resins. Additionally, it protects your basement more efficiently because it is non-corrosive and does not react when exposed to water or other liquids.
Why Should I Epoxy My Basement Floor?
Epoxy floor coatings will create a long-lasting and aesthetically pleasing floor and have been used as a floor covering in millions of homes worldwide, helping homeowners to save money. Epoxy basement floor repair materials can cover broken or rough concrete foundations, resulting in a smoother surface when applied.
Epoxy coatings are tough and long-lasting because they are designed for use in commercial and industrial settings. They are unaffected by the vast majority of household pollutants and can withstand the effects of exposure to practically anything that might be found in a house, including flooded basements.
2. Provide a Durable and Strong Basement Floor Coating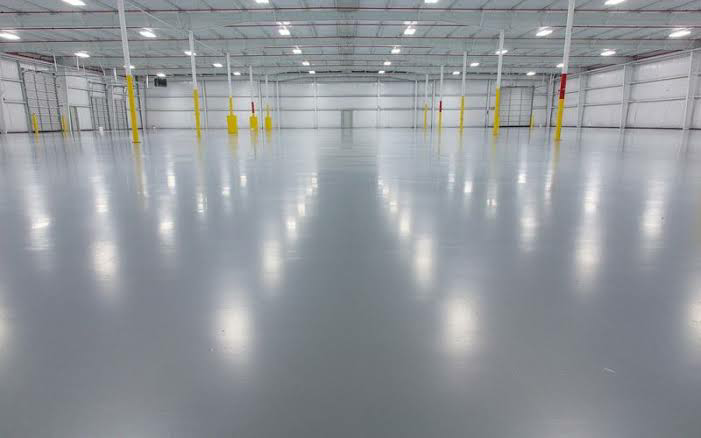 Many homeowners consider the ability to withstand wear and tear to be the single most significant quality of a basement floor. Your basement remodeling project is the last thing you want to have to redo in a year or two because you didn't use adequate flooring materials.
You won't have to worry about your epoxy basement floor developing worn spots or peeling from the surface underneath it for many years of use if you invest in a good quality product and apply it correctly.
3. Make It Easy to Clean Your Basement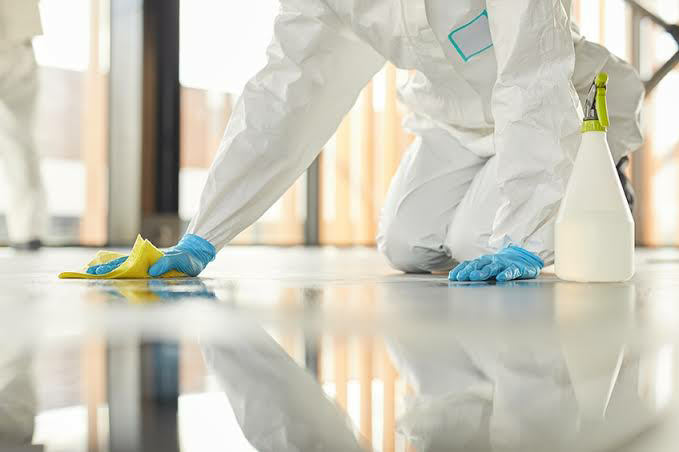 Whether you want to use your basement to keep stuff as a store that you rarely use or expand the living area in your home, having a floor that is easy to maintain and clean makes life more comfortable.
A floor coated with epoxy paint does not collect dust or dirt like bare concrete. Epoxy flooring is an excellent option to consider installing in your basement if you want to keep it clean with minimal work and time investment.
You can quickly sweep or vacuum any dirt and dust and then use a damp mop to wipe up any spills that may have occurred. Epoxy coatings are impermeable. Therefore, any fluid that spills on the floor will settle on the coating and can be cleaned with a towel or cloth.
4. Protect the Floor from Moisture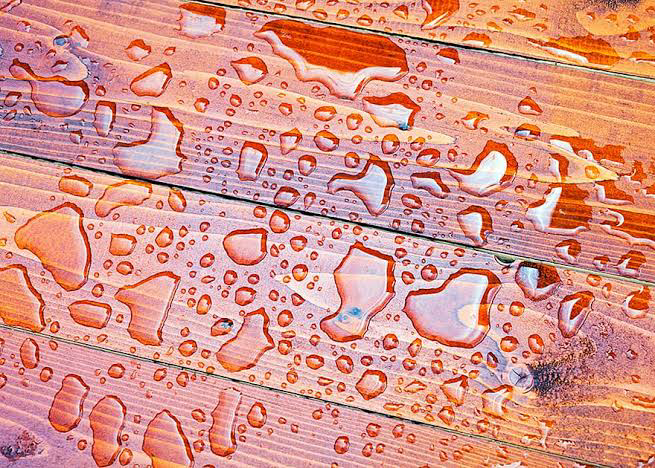 Epoxy is nearly waterproof, which means that it can shield the floor beneath it from any moisture that may be present. Mold and mildew can start growing in an environment like this, so if your basement is damp, it is essential to protect each part of the structure from moisture. Mold and mildew can begin to thrive in an environment like this.
Epoxy flooring is another ideal choice for defending against leaks and spills because it helps to prevent significant volumes of water from permeating through to the concrete foundations of your home, so minimizing the amount of potential damage that such an event may cause.
5. Decorative Options
You can get epoxy floor coatings in various designs and appearances, including solid colors, shimmery metallic looks, decorative flake looks, terrazzo looks, and quartz sand looks. Each of these styles is stunning and will last for a long time.
Pros of Epoxy Floors
While many people ask, "should I epoxy my basement floor." It is best to know that epoxy concrete basement floor coating is one of the best flooring options. Epoxy basement floors are among the most popular floorings for usage in commercial and industrial establishments, and there is also a growing demand for their application in residential settings.
Even while there is no such thing as an ideal flooring solution, the benefits of epoxy resin far outweigh its downsides for most applications. Here are some of the most significant benefits and drawbacks of the epoxy basement floor, both in residential and commercial settings so that you can make an educated choice.
1. Appearance
Epoxy floors are brighter and more professional looking than your typical garage floor. The surface's uniformity and smoothness make it very simple to sweep and care for. Cleaning up a mess using this kind of flooring is pretty simple because very little will stay to it. When selecting the best epoxy for wood floors, appearance is one of the most crucial factors.
2. Affordability
Epoxy floors have a price per square foot that is difficult to beat when compared to the number of other types of flooring. Since you can lay it directly over concrete as well as other forms of flooring, the installation costs are significantly lower than the alternatives. Epoxy flooring continues to offer one of the most significant and immediately noticeable advantages in terms of pricing.
3. Resistance to water, chemicals, and heat
Cleaners, gas, transmission fluid, and even the many industrial chemicals do not affect commercial epoxy basements and paints. Epoxy coatings and epoxy paints have high-temperature resistance. As a result, it's an excellent solution for high-traffic environments such as auto shops and factories.
4. Durability
Many homeowners consider durability to be an essential quality a basement should possess. Nobody wants to redo the work they did in their basement remodeling after a year or two because the floor they picked is starting to show signs of wear. Thanks to its long-lasting properties, epoxy has emerged as a material of choice for many homes.
If you have a basement floor coated with high-quality epoxy, you won't have to worry about your floor wearing down or peeling from the surface underneath it for many years.
5. Protective
The epoxy painting and flooring option offer homeowners protection against moisture and stains. The epoxy coating shields the concrete subfloor beneath epoxy basement floors from damage caused by water, stains, grease, and cracks.
Since there would be no need to clean the grout or the carpet, this will ultimately result in a significant reduction in the expenditures associated with cleaning and maintaining the property. In addition to this, the price is relatively reasonable, taking into account the extent of coverage that it provides for the period.
6. Longevity
Epoxy coating is more durable than a wide variety of flooring options. If properly installed, it has the potential to last for several decades without cracking or peeling. In addition to its durability, its longevity contributes to its widespread adoption in commercial and industrial settings.
7. Variety
Epoxy is a great material to use for the decoration of your floors as well. It comes in several different colors, each of which contributes a perfect, smooth, and elegant sheen with exquisite luster.
The floor can also be laid out in various patterns and designs, including classic ones. Because there are so many options, it is a cost-effective solution to improve the atmosphere of a home or workplace, whether it is made of plain concrete or not.
8. Safety
Epoxy, when applied to the floor of a garage, has several benefits, some of which are less well-known than others. One of these important is that it improves visibility within the garage by reflecting light off the floor, thereby promoting safety.
Is epoxy flooring slippery? Epoxy flooring has a moderate amount of slip resistance. However, it can be slippery when you use oil-covered epoxy. Also, when they are wet, they become extremely slippery, which can be dangerous. They are not a good option for locations that have a possibility of having liquids spill on the floor.
How to install epoxy flooring
The process of applying the epoxy coating is time-consuming. This is in addition to the extensive preparation for getting the concrete ready. For it to dry properly, it takes many days. In addition, the first layer of epoxy must be allowed to dry completely before applying the second coat.
Epoxy that is still wet emits potent fumes. Epoxy with lighter tones contains a lower percentage of hardeners than darker tones. After application, they frequently emit a smell similar to ammonia.
When installing epoxy flooring, it is imperative to follow the included instructions. The flooring will not last as long as it should if the installation is not done correctly. The coating is also very susceptible to getting scratched.
Paint overspray is quite difficult to remove from it once it has been applied. To get the best results from the coating, you should only apply iy during the times of the year when the relative humidity is relatively low. This is because these floors can become less durable if exposed to dampness.
To prevent problems with adhesion, the concrete floor must be thoroughly dried, prepped, and cleaned before the application of epoxy. Epoxy does not stick to surfaces very well in a damp environment, such as a basement. If the epoxy paint is placed in a damp area or on a floor that is already damp, it will peel off the floor.
After the material has cured, it will no longer breathe, so any moisture trapped below the surface will become a problem as it evaporates. In other instances, it could result in the flooring material bubbling or buckling, necessitating having it repaired or refinished in the future.
Conclusion
The use of epoxy floors comes with many benefits as well as drawbacks. Before making any choice, it is crucial to talk with an experienced contractor to have your floor evaluated professionally before making any choice. To reduce the likelihood of the floor delaminating, you should request professional services to assess the moisture tolerance of the flooring.